ALL LOVE IS SWEET | Sticky Singapore
2022
Valentine's Day is still predominantly celebrated and marketed as a heterosexual holiday in Singapore. Binary thinking, 22 years into the 21st century? Ew.

Local candy brand, Sticky Singapore designed a series of candies and packaging to give better representation to all types of love, with each design inspired by different flags within the LGBTQ+ community.To promote a better understanding of different sexual and gender identities, each set of candy came with an educational insert and a QR code that led to a dedicated website for the initiative.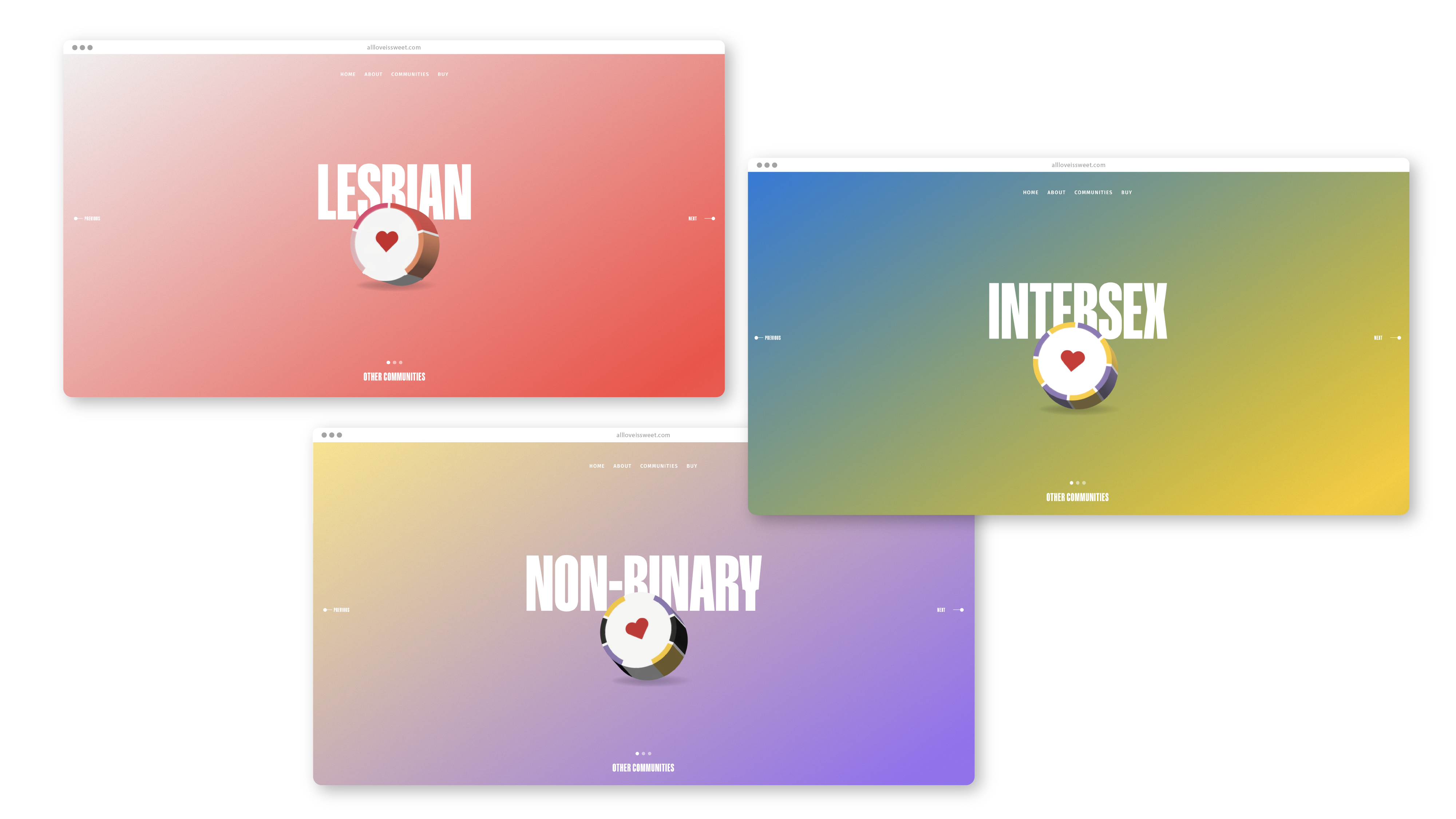 Agency: TBWA Singapore
Client: Sticky Singapore
Executive Creative Director: Andy Grant
Art Director: Su-Lynn Goh, Sharmain Lim
Copywriter: Yashanti Yap